This plaster's 100 % waterproof backing is flexible and breathable, which
means it offers greater comfort and prevents water from getting trapped
around the wound.
The non-stick, skin-coloured wound pad combined with a transparent backing
means the plaster will be barely visible.
These plasters have a strong adhesive that offers a high level of protection,
making them ideal for washing, showering, bathing and swimming.
They come in different sizes and seal off the wound completely.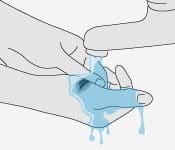 Clean the wound and gently wipe away any foreign objects such as dirt or grit.
Step 2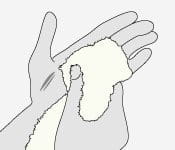 Dry the skin around the cut or graze very carefully.
Step 3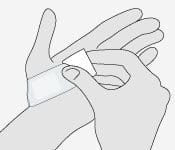 Apply plaster without stretching and avoiding creases.
Use each plaster only once.